As we move into 2023, the world of jewelry is set to see some exciting new trends. One of the biggest trends will be incorporating colorful gemstones into designs. Designers are also expected to embrace a more sustainable approach with recycled materials and ethically sourced gems. Expect to see more delicate and minimalist designs, with a focus on mixing metals for a modern and personalized look. Additionally, layering and stacking of bracelets, necklaces and rings will continue to be popular. Whether you're looking for an everyday piece or a statement accessory for a special occasion, the 2023 jewelry trends have something for everyone.

 In this article, we will explore the latest trend forecasts for 2023 so that you have all the information needed when selecting beautiful accessories that complement your style.
Bold Statement Jewelry - Large statement pieces are becoming increasingly popular as they add a unique touch to any outfit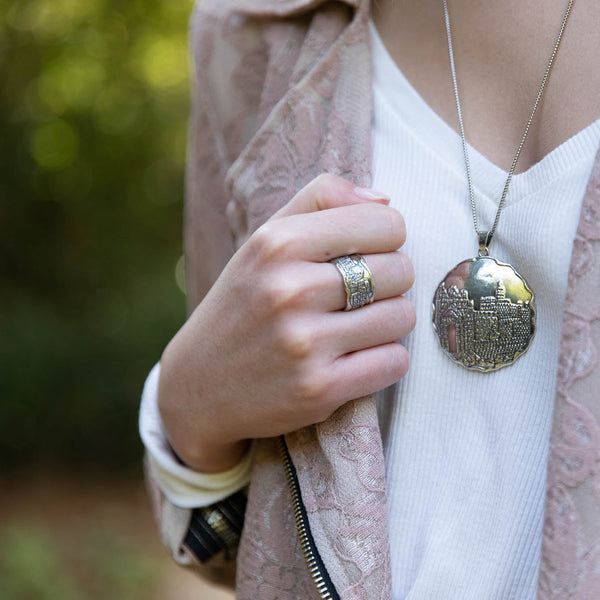 In the fashion world, bold statement jewelry is making a statement all on its own. These large, eye-catching pieces are the perfect way to add a unique edge to any outfit. Whether it's a chunky necklace or a pair of oversized earrings, bold statement jewelry has the power to transform an entire look. Gone are the days of dainty jewelry; now, it's all about making a striking statement. So, if you're looking to elevate your wardrobe and express your individuality, consider adding some bold statement jewelry to your collection. It's sure to turn heads and make you stand out from the crowd.
Stackable Bracelets and Necklaces - Mixing and matching bracelets and necklaces is creating an effortless look for many fashionistas
Stackable bracelets and necklaces have become the go-to accessory for fashion-savvy individuals. With endless possibilities for combinations, mixing and matching these pieces is a creative way to add flair to any outfit. They're perfect for adding a touch of individuality and personal style to your wardrobe. Whether you prefer chunky beaded bracelets or dainty layered necklaces, there's a combination out there that will perfectly complement your look. Don't be afraid to experiment and have fun with different textures, materials, and colors to create a unique stacked look that's all your own. So go ahead, stack 'em up and make a statement with your style.
Colorful Stones - Adding colorful stones to jewelry is a great way to make it stand out from the crowd
When it comes to making jewelry that really catches the eye, adding colorful stones is definitely the way to go. There's just something about the way that a sparkling gemstone can catch the light that makes it impossible to ignore. Whether you're creating a piece of jewelry for yourself or as a gift for someone special, incorporating stones like jasper, amethyst, or turquoise can instantly take your design to the next level. And the best part is, with so many different colors and varieties to choose from, there's sure to be a stone out there that perfectly matches your personal style. So why settle for boring and basic accessories when you can create something truly one-of-a-kind with a few well-placed gems?
Layered Necklaces - The ultimate way to make a statement with your jewelry, layering multiple necklaces creates an eye-catching look
Layered necklaces are the perfect way to elevate any outfit and make a bold statement with your jewelry. By combining multiple necklaces of varying lengths and styles, this trend creates a chic and effortless look that can be dressed up or down. Whether you're going for a casual daytime look or a glamorous evening ensemble, layered necklaces add a touch of elegance and sophistication to your outfit. From delicate chains to chunky pendants, mix and match your favorite pieces to create a truly unique and personalized aesthetic. So why settle for a basic necklace when you can layer them up and show off your individuality?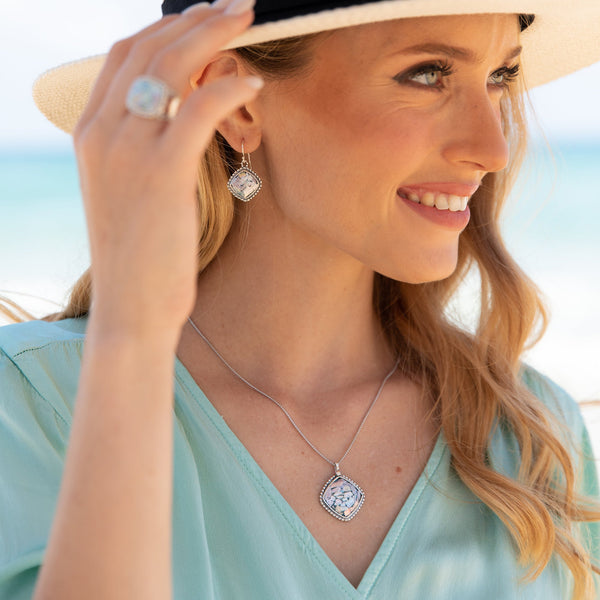 All in all, bold statement jewelry is the perfect way to enliven any outfit and make a fashion statement. Stackable bracelets and necklaces create an effortless look when worn together, while colorful stones add vibrancy to any piece. Ultimately though, layered necklaces are what create an unforgettable statement with your accessories. With this armor of statement pieces backing you up, you can confidently adorn yourself with remarkable looks that will enrapture all those around! Be brave, be bold - step out of your comfort zone and into a world of daring style that speaks to who you really are! 
At Danny Newfeld Jewelry you will find bracelets, necklaces, earrings, and rings offered in wide variety of styles to choose from. You can shop with confidence knowing that each piece is meticulously crafted with care and attention to detail. 
Further Reading :