Top 5 Reasons to Own a Stretch Bracelet
When it comes to finding fashionable accessories that make a statement, Danny Newfeld's stretch bracelets are the perfect choice. These unique and versatile pieces can be worn for any occasion – from a night out on the town to an important business meeting. Here are five reasons why you should own one of Danny Newfeld's stretch bracelets:
1)They come in a wide variety of colors and styles, so you can easily find something that fits your wardrobe. Whether you prefer bright shades or muted tones, you'll find something to match your outfit perfectly. You can also choose from a range of materials, including leather, gold-plated metal, and handmade beads.
2)These bracelets are incredibly durable and long-lasting. The material is strong enough to last for years without lose its luster or shape. This means you won't have to worry about having to replace them anytime soon – saving you money in the long run.
3) They are adjustable and comfortable – making them suitable for everyone regardless of their wrist size and shape. Not only do they provide an adjustable fit but also feel nice against your skin – leaving no marks or irritation even after being worn all day.
4) Danny Newfeld's stretch bracelets will add a touch of sophistication and elegance to any look or outfit. They make great gifts too! Whether you're looking for a special present for someone special or want to treat yourself with something luxurious, these bracelets won't disappoint!
5) Finally, these bracelets are incredibly affordable — making them accessible for any budget without compromising on quality or style. So not only can they be part of your everyday wardrobe but also help you make a fashion statement at special events like parties or formal gatherings!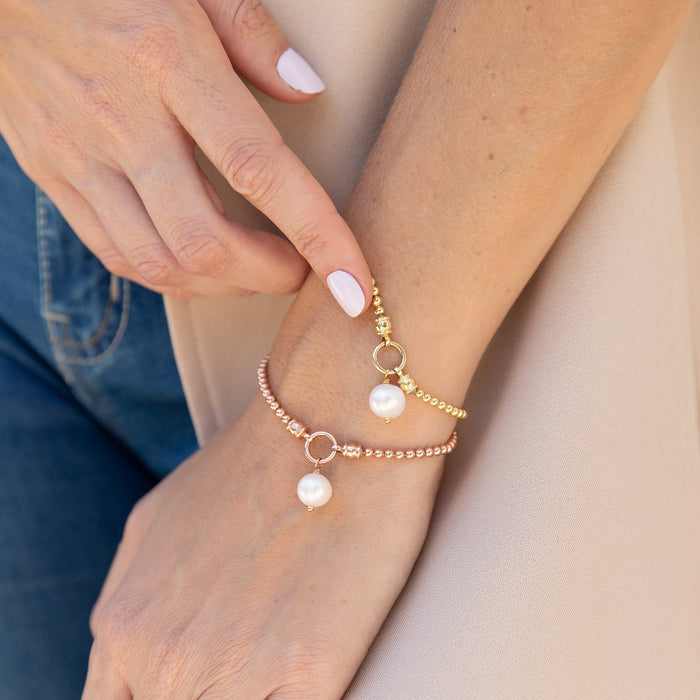 Danny Newfeld's stretch bracelet collection is sure to have the perfect item for any occasion! With its combination of style, affordability and durability – there is no better choice when it comes to accessorizing your wardrobe with something truly unique! So what are you waiting for? Start shopping today and find the perfect bracelet to add a touch of sophistication and elegance to your look!
Further Reading: