Christmas Jewelry: Sparkle and Shine this Holiday Season with the Perfect Accessories
Are you looking to add some extra beauty and sparkle this holiday season? Jewelry is the perfect way to accessorize any look and bring some Christmas cheer! Whether you are buying for yourself or someone special, there's something special for everyone at Danny Newfeld Jewelry that will fit your style—all while staying within budget. With so many creative options available, from timeless classics like pearl earrings to more daring fashion pieces such as statement necklaces, finding the perfect Christmas jewelry has never been easier. Check out our guide to help you find unique jewelry gifts that will have heads turning in admiration all season long!
Overview of the Trends in Christmas Jewelry
Christmas is a time of year when people like to dress up, and one of the best ways to do so is by accessorizing with jewelry. In recent years, there have been some interesting trends in Christmas jewelry. For example, minimalist designs have become more popular, with delicate pieces with sparkly gemstones or jewelry featuring symbols of the holiday, such as cross designs. Another trend that has emerged is that there has been a resurgence of vintage-inspired jewelry, with designers drawing inspiration from the opulent styles of the 1920s and 30s to create sparkling pieces that harken back to a time of glamour and elegance. These trends offer a diverse range of options for those looking to add some festive flair to their wardrobe this holiday season.
The Benefits of Wearing Christmas Jewelry
The holiday season is a time for celebration, and what better way to show your festive spirit than by donning some Christmas jewelry? Whether it's a pair of red and green earrings or a sparkling snowflake necklace, there are many benefits to wearing holiday-themed accessories this time of year. First and foremost, it adds an extra touch of cheer to your outfit and helps to spread holiday joy. Additionally, it can be a conversation starter and a way to connect with others who are also feeling the holiday spirit. And let's not forget the fun of accessorizing and experimenting with different holiday styles! So why not add a little sparkle to your holiday season with some Christmas jewelry?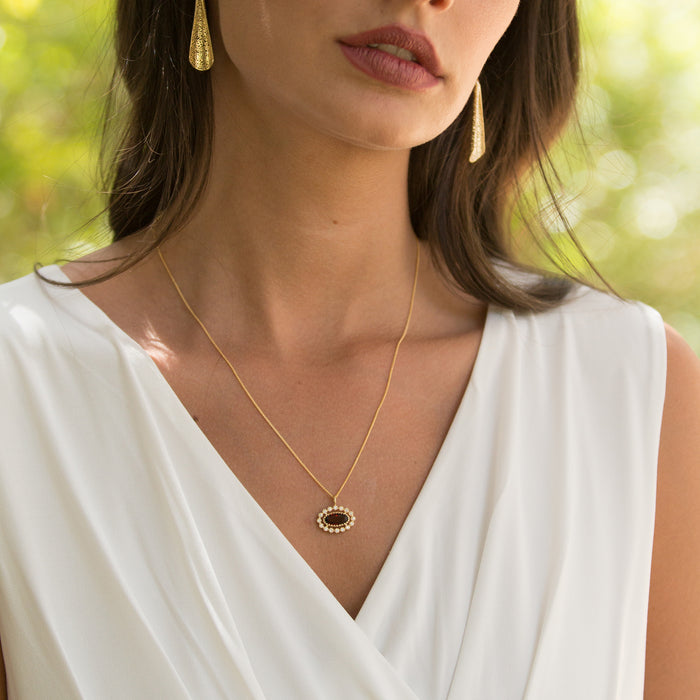 How to Choose The Right Piece for You
Choosing the right piece of anything can be a daunting task, but it doesn't have to be. Whether you're looking for a new outfit, a piece of furniture for your house or a work of art, there are a few things you should keep in mind. First, think about your personal style. What type of clothes do you like to wear? What colors do you gravitate towards? If you're looking for something for your home, consider your existing decor and what would complement it best. Secondly, think about the occasion. Are you looking for something formal or casual? Is it for personal or professional use? Lastly, make sure the piece is something that you truly love. Don't settle for something just because it's on sale or someone else likes it. In the end, the right piece for you is one that makes you feel confident and happy.
 Tips for Coordinating Your Look with Christmas Jewelry
 The holiday season is upon us and it's time to start accessorizing your outfits with some festive Christmas jewelry. To elevate your look and coordinate it with your jewelry, consider following these tips. Firstly, keep it simple by selecting one or two statement pieces from Danny Newfeld Jewelry that complement your outfit's color scheme. Secondly, opt for jewelry that resonates with the holiday spirit, such as cross or angel designs. Lastly, don't forget to balance out your overall look by choosing jewelry that complements your outfit's neckline and occasion. By incorporating these tips, you can effortlessly coordinate your look with your Christmas jewelry and truly shine this holiday season.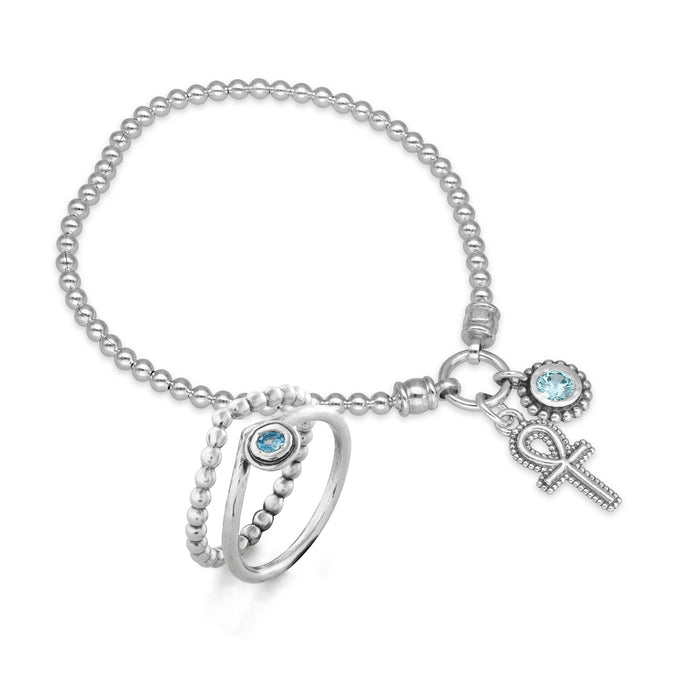 Ideas for Gift Giving and Finding the Perfect Accessory for a Loved One
 Gift giving can be tricky, but finding the perfect accessory for a loved one can be all the more challenging. Luckily, there are endless possibilities to choose from. Whether you're looking for a sentimental piece of jewelry or a practical item that your loved one can use every day, there are plenty of options out there. Consider your loved one's personal style, interests, and needs when browsing for the perfect accessory. Don't be afraid to get a little creative, either. Perhaps you could find a unique piece that will always remind your loved one of a special memory the two of you share. With a little thought and effort, you can find an accessory that will make your loved one's day and be cherished for years to come.
Fun Ideas on How to Rock Your Christmas Jewelry this Holiday Season!
The holiday season is all about spreading joy and making merry memories with loved ones. With the celebratory cheer in the air, it's also the perfect time to dress up and accessorize your favorite holiday outfits with some statement jewelry. And what better way to do that than with Danny Newfeld Jewelry! From stunning necklaces to elegant bracelets, Danny Newfeld has got you covered with a vast collection of exquisite jewelry pieces that are both festive and chic. Whether you want to add a touch of glamour to your cozy sweater or switch up your little black dress with some sparkle, Danny Newfeld's jewelry will have you turning heads this holiday season. So go ahead, treat yourself or a loved one to some gorgeous Christmas jewelry and let the merriment begin!
So there you have it! Christmas jewelry is a trend that won't be disappearing anytime soon, and its fun and stylish appearance makes it a welcomed accessory year-round. With its benefits in mind, remember to choose the right piece with care. Bear in mind the other elements in your look before choosing Christmas jewelry for its best effects. Gift-giving can always use a little help too, and with this guide, you'll be able to have the perfect gift ready in time for the holidays. And lastly, don't forget that rocking your Christmas jewelry should be centered around having fun - so put on those earrings or those renewal rings, dress up like Santa Claus and enjoy yourself! If you want to rock the season's hottest accessories this holiday season, start looking now - get ready for a blast of festive cheer!
Further Reading : 
Further Reading: